Post Surgery Rehabilitation:
We recommend physical therapy for many of our postoperative patients.  For pets with acute injuries this can be as simple as icing and passive range of motion exercises done 3-4 times a day for the 1st week post-op.  For pets with a more chronic condition this may mean an appointment with a veterinary rehabilitation specialist who will design a comprehensive plan for your pet.
Treatments often include:
Physiotherapy
Therapeutic laser
Therapeutic ultrasound
Underwater treadmill
Athletic conditioning
Acupuncture
Dr. Mandi is located at 14385 SW Allen Blvd, Suite 102
You can reach her at 971-703-3303,  email HealingArtsVet@yahoo.com or visit her website at http://healingartsanimalcare.com/
---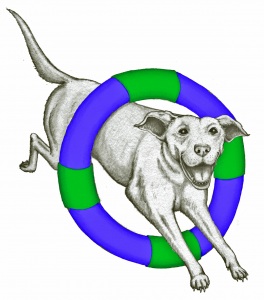 Back on Track~
Veterinary Rehabilitation Center
Dr. Bianca Shaw is located at 9045 SW Barbur Blvd, Suite 130
You can reach her at 503-546-8995 or visit her website at http://backontrackvetrehab.com/
---

Paws Aquatic Swim Center
Diane Kunkle, CVT, CCRP is located in Sunset West Business Park at 1800 NE 25th Ave., Suite 17 in Hillsboro
You can reach her at 503-640-4007, email at info@pawsrehab.net , or visit the website at http://www.pawsrehab.net/home.html
The canine athlete
We recognize that some of our patients are sporting competitors and some are true working dogs (service, police, search and rescue, etc).  We understand that these pets may have a different expectation in recovery than our typical couch potato,  family dog.  Physical therapy is an ESSENTIAL component for these dogs returning to "normal".  You wouldn't expect a Timbers, Thorns, or Trailblazer athlete to not follow their surgery with an intensive PT and rehab plan.  Please let our surgeons know if your pet has a job or sport that they need to return too!