All veterinarians are licensed to perform surgery.  A veterinary surgeon has completed an internship (at least 1 year), a 3-year residency, completed research and publication requirements, and passed an extensive exam.  Please visit the American College of Veterinary Surgeons for more information at https://www.acvs.org/.
The American Board of Veterinary Specialists recognizes the following specialties: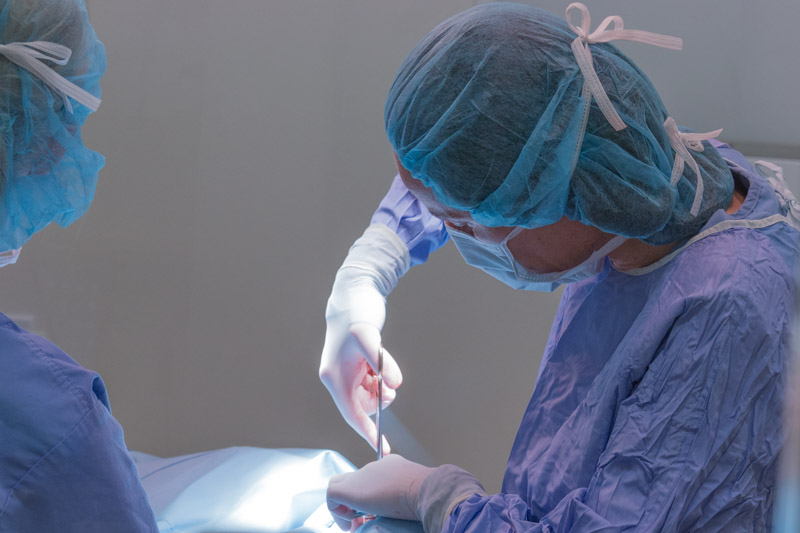 Surgery
Anesthesiology
Internal Medicine
Radiology
Cardiology
Oncology
Dermatology
Ophthalmology
Neurology
Emergency and Critical Care
Dentistry
Behavior
Theriogenology (Reproduction)
Preventative Medicine
VSCP has been providing expert and advanced surgical care since 2000.  We are the oldest privately owned surgical referral practice in Portland.  Our board-certified surgeons are equipped with the latest technology and supported by an experienced and highly trained specialty staff.  Our team will work with you and your veterinarian to restore your pet's health and quality of life.
These are the most common procedures performed by the surgeons at VSCP:
Common Orthopedic Surgeries
Cranial Cruciate Ligament Repair

Tibial Plateau Leveling Osteotomy (TPLO)
Extracapsular Stabilization (Lateral Suture & Tight Rope)

Patella (knee cap) Luxation Medial (MPL) or Lateral (LPL)
Total Hip Replacement (THR) ~ Drs. Kiefer only
Triple Pelvic Osteotomy (TPO)
Fracture/Luxation reconstruction
Developmental abnormalities, limb lengthening
Achilles Tendon Repair
Arthrodesis (Joint Fusion)
Arthroscopy
Joint Exploration
Osteochondrosis OCD (Shoulder, Elbow, Hock, Stifle)
Fragmented Coronoid Processes/Elbow Dysplasia
Cruciate Ligament Tears
Meniscal Injuries
Soft Tissue Surgeries
Wound/Reconstructive Surgery
Hernia Repair
Airway Repair (Nares, Soft Palate Reduction)
Liver Shunt Repair
Total Ear Canal Ablation (TECA)
Abdominal Exploratory Surgery
Cardiothoracic Surgery
Oncology Surgeries
Biopsy
Tumor/Mass Removal
Tumor Debulking
Palliative Surgery
Amputation